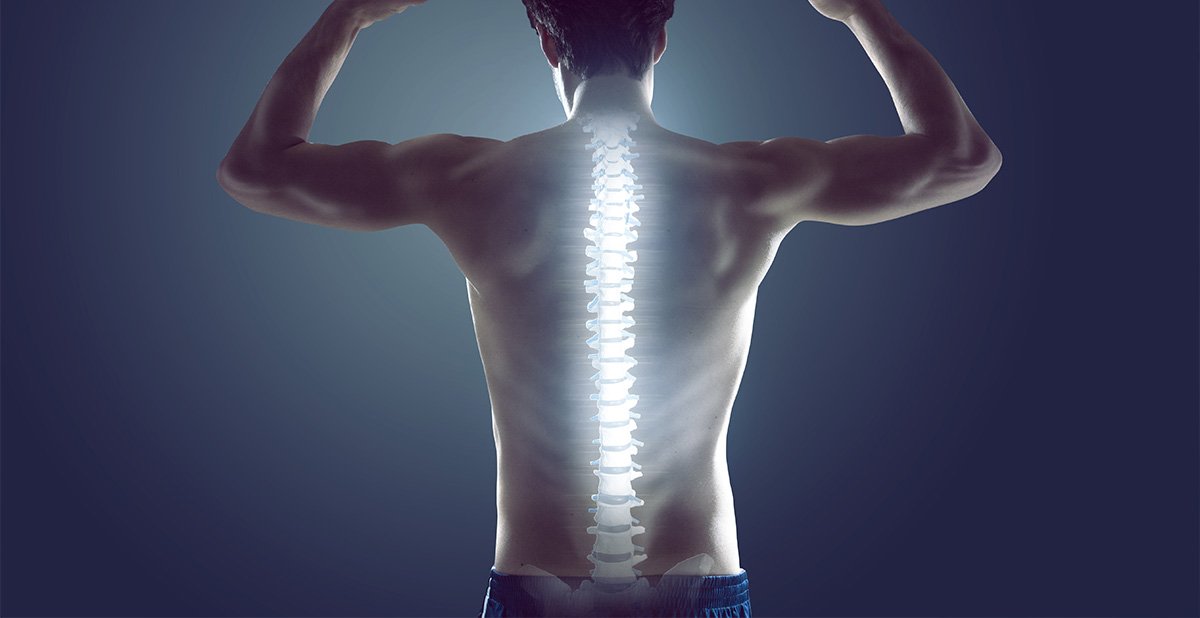 Spine Pain Facts You Need to Know
When you're experiencing spine pain resulting from an injury, car accident, or deterioration, your quality of life quickly plummets. An injury to your back or spine can lead to chronic pain, stiffness, soreness, muscle spasms, and loss of mobility. Over time, these symptoms can impact every aspect of your daily life, including the quality of your sleep, productiveness at work, and overall mood. If you're experiencing spine pain, you shouldn't suffer alone. An experienced chiropractor can perform chiropractic adjustments and spinal manipulation to relieve your pain and help you return to a healthy life. 
In this blog, we're taking a closer look at the causes of spine pain and how this condition can impact the quality of your life. We also review some interesting and educational spine pain facts to help you better understand the true "backbone" of your overall health. 
Governor's Park Chiropractic is the leading full-service chiropractic firm serving the greater Denver area. At Governor's Park, we offer a wide range of therapeutic services, such as chiropractic care, massage therapy, spinal decompression, acupuncture, and even custom orthotics. With years of experience and knowledgeable and friendly staff, let us help you begin your journey toward better health. 
WHAT CAUSES SPINE PAIN?
While spinal pain can affect any part of your spine and back, it's most common in the lumbar region (your lower back) and the cervical region (your neck). While other parts of your spinal system, such as the thoracic region, can still be the source of spine pain, most injuries occur in the lumbar or cervical zones.
But why is this? Both the lumbar and cervical regions bear significant weight, which can lead to stress and pressure. These parts of the spine also engage in a lot of movement, twisting, and bending, which can stretch or tear muscle fibers. This damage can occur suddenly from an injury or develop gradually over time.
When the spine becomes sprained or strained, this leads to inflammation in the soft tissue. This inflammation can cause pain, stiffness, muscle spasms, or the loss of normal mobility. Some of the most common causes of spine pain include muscle strains, bulging or ruptured discs, arthritis, and osteoporosis.
SPINE PAIN FACTS
Did you know that humans have the same

number

of cervical vertebrae as giraffes? All seven-play important roles in our mobility.

The first cervical vertebrae were named after the Greek mythology character "Atlas". This name was chosen because the character is known for carrying the earth and the heavens on his shoulders. The atlas in the spine is responsible

for

holding the weight of your head.

There are over 120 muscles in your spine – that's 120 chances to pull a muscle.

There are also 220 ligaments in your spine.

Your brain isn't the only thing in your body that holds memories. Your spine also has this capability, which is why it's important to keep it aligned.

An experienced

Denver chiropractor.

can make manual adjustments to strengthen your spine and help it forget "bad memories."

On average, a

human spine weighs

only 35 grams.

When astronauts return from space, some are as much as 3 percent taller because the spinal column cartilage expands from microgravity.

You are putting 200 pounds of pressure on your lumbar spine whenever you sit hunched over.

The spine is responsible for four primary motions – extension (backward), side bending, flexion (forward), and rotation.

The spine is very flexible

and

can be bent into 2/3 of a circle.

The spine is very strong too,

being able to

endure hundreds of kilograms of weight and pressure.

Gravity impacts our spine as we age. This is why we begin to shrink between a quarter of an inch to a third of an inch every decade after reaching 40 years old.

Back pain sufferers are 22 times more likely to have a relapse when they don't engage in a rehab program aimed to strengthen their back.
HOW DOES CHIROPRACTIC CARE TREAT SPINE PAIN?
If you're living with chronic back or spine pain, you should schedule a visit to your local chiropractor's office. Chiropractors specialize in treating back pain and spine pain and can help relieve your pain and get you back to your normal, active lifestyle. With chiropractic adjustments and other non-invasive therapy techniques, an experienced chiropractor can be a gamechanger for treating your spine pain.
Through spinal adjustments and spinal manipulation, chiropractors can reduce pain and help your body begin to heal. Spinal realignment reduces pressure on your nervous system, which can treat pain and inflammation. Over a period of visits, depending on the severity of your injuries, most patients see a dramatic reduction in pain and stiffness. Through a holistic approach to treatment, chiropractic care can also help you prevent future injuries and promote better overall health. 
YOU DON'T HAVE TO LIVE WITH SPINE PAIN
If you are having issues with your back, neck, or spine, let this blog be your inspiration to go get help. At Governor's Park Chiropractic we use in-depth testing, review, and treatment process to help our patients solve the root causes of pain. Check out our Denver chiropractic conditions treated page to learn more about the types of pain we can help you overcome.
Governor's Park Chiropractic understands that every patient has unique needs and a unique journey toward recovery. No matter your treatment needs, we're here to help you recover as fast as possible and even prevent future injuries.
Contact us today at Governor's Park Chiropractic to discover what our full-service chiropractic care can do for you.